I have several pieces ready and some in the works that will make really memorable Mother's Day gifts. I made these little bowls in various spring colors with a mama and baby bird on the rim. I thought, when making them, of how quickly that time speeds by when your child is a little babe leaning towards you for protection and nurturing. It is a time like no other, a relationship that forges a bond of sweet and fierce love.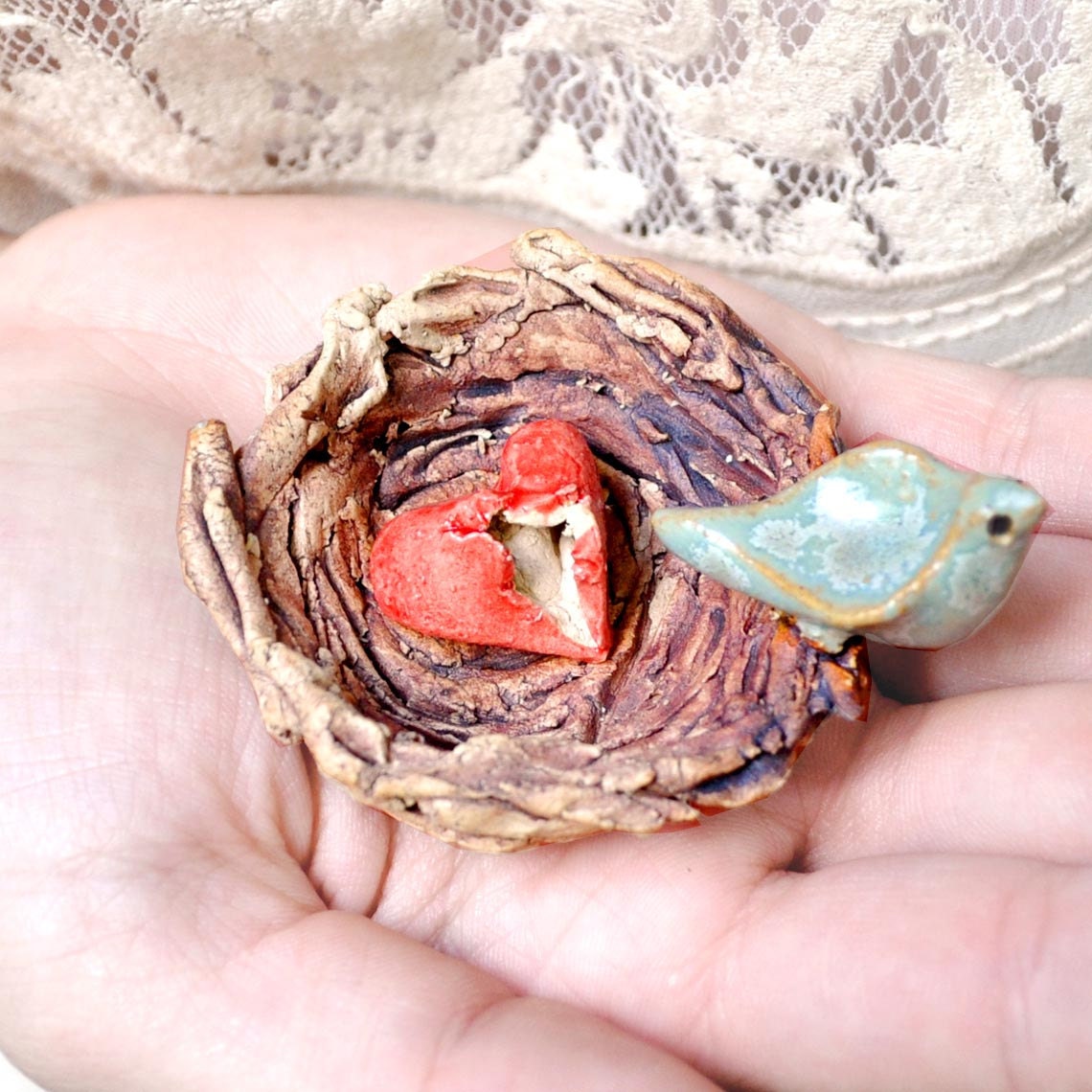 Raised In Love tiny ceramic sculpture
This small sculpture will be available tomorrow in OneClayBead. I made it first when my daughter left for college. As she poised, ready to fly, I felt my heart bursting with both happiness and sorrow all at once. The heart egg that is broken open symbolizes that love that nurtured us as children.  This will be a treasured gift for mom if you've recently left home, married, moved, become a mom yourself, or just want to let honor the place you have in her heart. It has also been given by moms to their children as a wedding gift.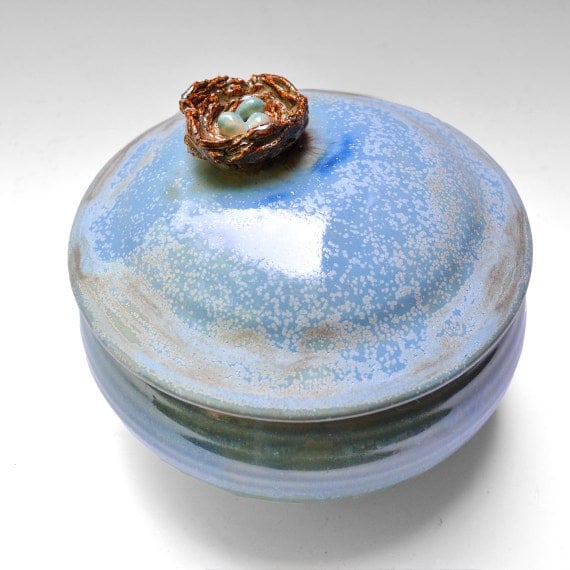 This wheel thrown keepsake box with a hand sculpted little birds nest on the lid is a great gift for a mom who is starting a new business, buying a new home, working on a new fitness program, or otherwise beginning something. Bird's eggs have often been used as symbols of possibilities about to burst forth and take flight. It's a cool way to let her know that you believe in her and wish her success.
These gifts are not expensive but I bet they will become treasured sources of joy long after the roses have faded and the spa day has passed. Not that it can't be given along with either of those, too. I do love a spa day!