I listed this platter on my website and then pinned it on Pinterest .
Where it soon acquired this comment:
@ Savannah Hall cool idea to incorporate lace to make pattern in pottery when you make it.
One of the dilemmas we've all encountered as artisans is the perception that images of our works for sale are also DIY projects that any beginner could easily achieve. When, in reality, this piece has been in design production for years. It has evolved out of pressing lace in clay, such as in these ornaments That I made for Grovewood Gallery from 1996-2009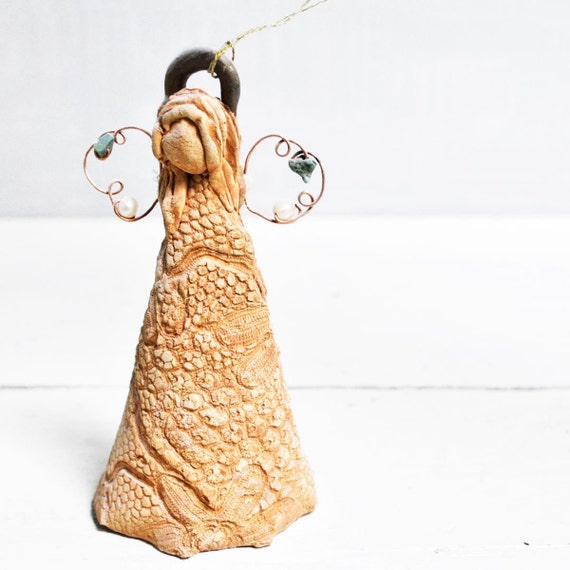 In 2010, I helped my daughter design this tray:
and here in one of my own from 2011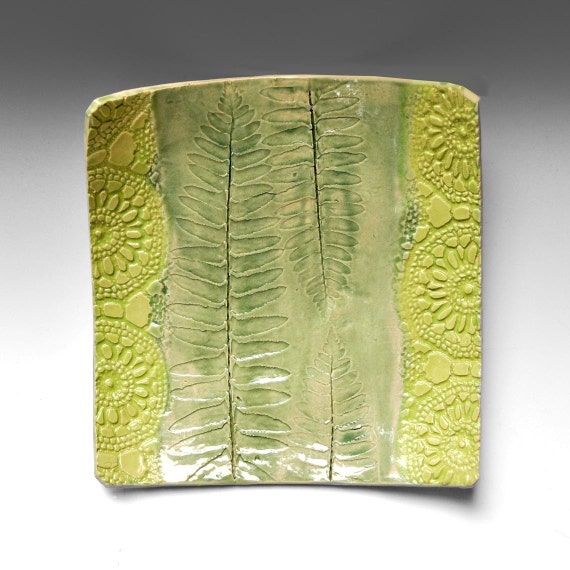 By 2012 I was partially obsessed with lace trays, with organic shapes. Here are a few: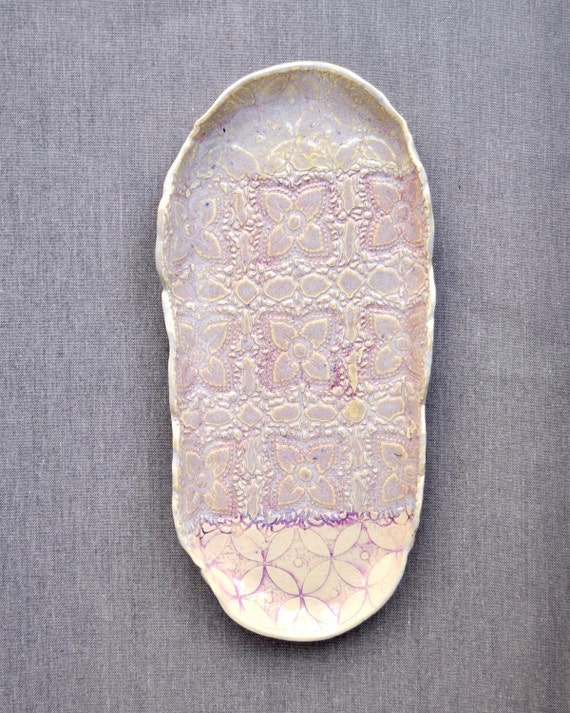 And here are the lesser quality pieces from the same kiln load; all experiments done on the same day: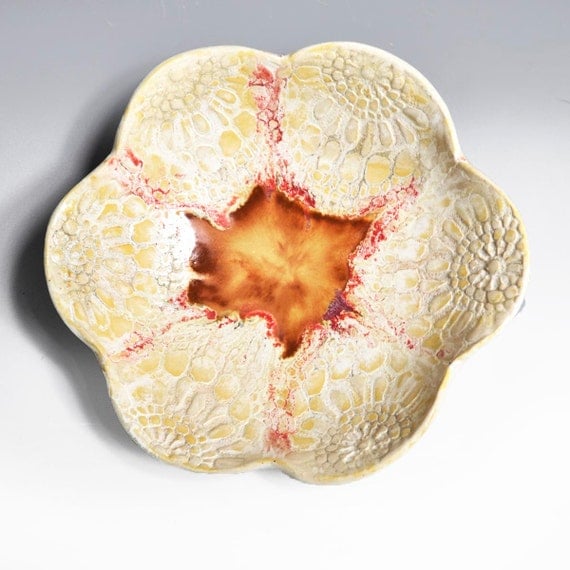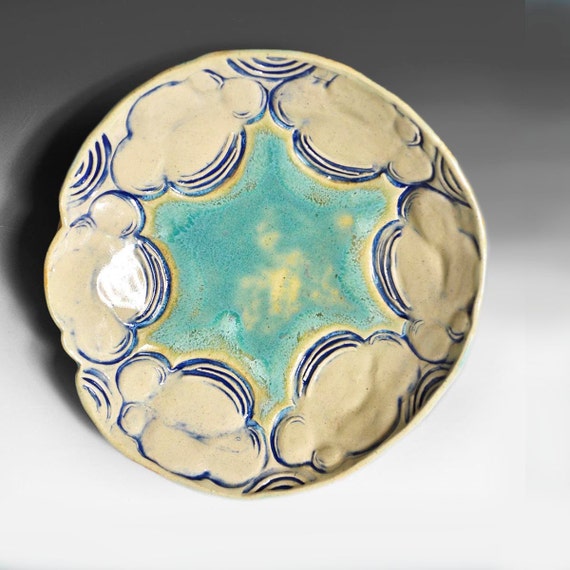 and a similar piece:
I want to encourage everyone to play around with clay, as it is a lot of fun. I do, however, want to dispel the impression that what I do is so low-skill and easily replicated that anyone in Ceramics 101 can whip them out. The work on my website represents countless design tweaks.
So here is the reply I posted on my Pinterest Pin:
It's an easy technique, but don't expect to get results like this in your first 1,000 tries!